Old El Paso is hoping to drive sales of its Mexican-inspired meals this spring with the roll-out of its new £1.5m marketing campaign.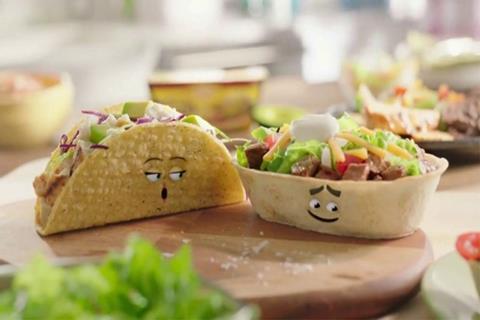 The media activity, targeted particularly at millennials and younger families, will see Old El Paso return to TV to highlight the fun and customisable nature of Mexican food.
The advert will be supported by educational recipe content across social media, designed to inspire busy families with simple meal ideas. In-store marketing will be made available to independents to help them support Old El Paso's product range.
Alongside the new advertising, the brand's Mexican meal kits will also recieve a new look featuring more contemporary packaging and modern food visuals.
Lindsay Hill, marketing manager for Old El Paso, said: "April is a key sales period for the category. The weather gets warmer, the evenings get lighter and households increasingly come together to enjoy a family meal. Mexican's fun, sharing format is perfect for such an occasion. This year, we're further capitalising on this by increasing marketing spend in order to reach as many people as possible.
"We've seen great success in the past year, but there's still a huge opportunity to drive growth within the category. Our fun new ad, plus refreshed packaging, will help retailers take full advantage of this."
The redesigned Old El Pasco range will be introduced to stores throughout this month and the new Talking Tacos advert will air on 17 April for three weeks.