With more than 2,000 public events and 2,200 street parties or private events officially registered as celebrating the Platinum Jubilee, there will be plenty of communities honouring the Queen's 70 years on the throne with festivities. According to Opinium Research, 48% of consumers say that the Queen's Platinum Jubilee will present a fun opportunity to eat more British foods, so to help your customers celebrate this historic occasion, we've collected a round-up of specially-launched products.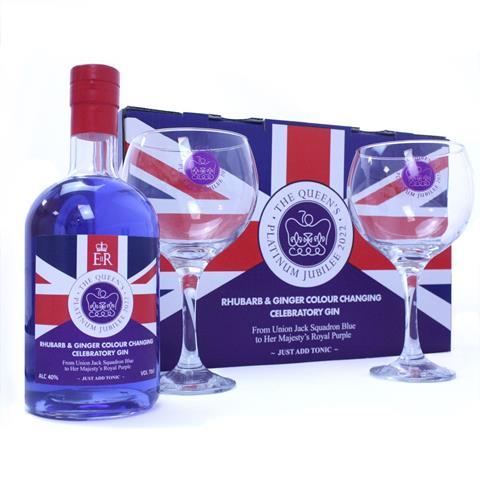 Real English Distillery
To celebrate the Jubilee, the Real English Distillery has launched a special edition gift set containing a 70cl bottle of Rhubarb & Ginger Colour Changing Gin and two glasses (rrp: £25.99 for the set and £23.99 for the bottle). The gin turns from Union Jack Squadron Blue to Royal Purple with the addition of tonic water.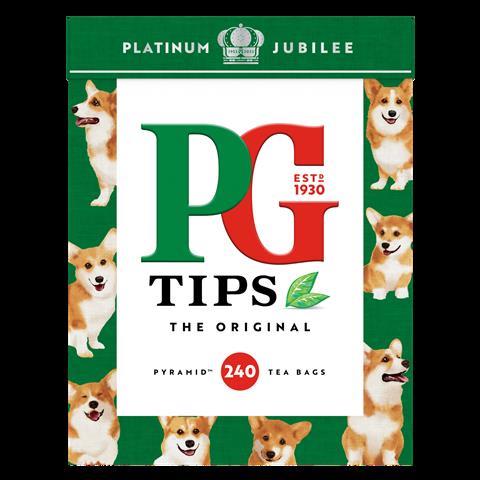 PG Tips
PG Tips is celebrating the Jubilee in style, with the launch of a limited-edition pack across its Original range. Available now until the end of June in 240s and 160s + 50% packs, its green border has been decorated with characterful corgis and Her Majesty's crown stands proudly front and centre on pack.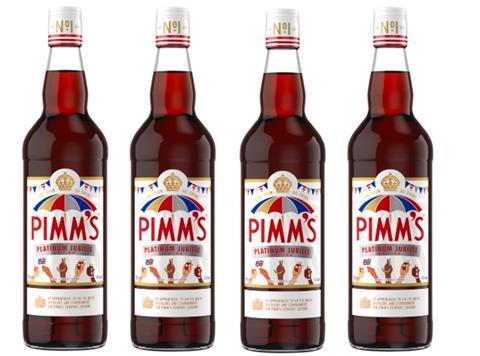 Pimm's
Pimm's has introduced a limited-edition design on its Pimm's No.1 bottle to celebrate The Queen's Platinum Jubilee. The limited-edition bottle is available now until August this year and will temporarily replace the standard Pimm's No.1 label design.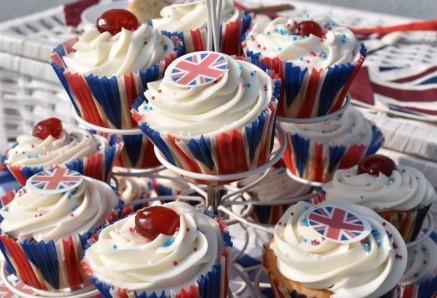 Fatherson Bakery
Fatherson Bakery has unveiled three new limited-edition cakes to help celebrate the event. The range includes six Great British Fairy Cakes (RRP: £3.50), the six Glorious Cupcakes (RRP: £5.50), and the 12 Victorious Cupcakes (RRP: £10.00).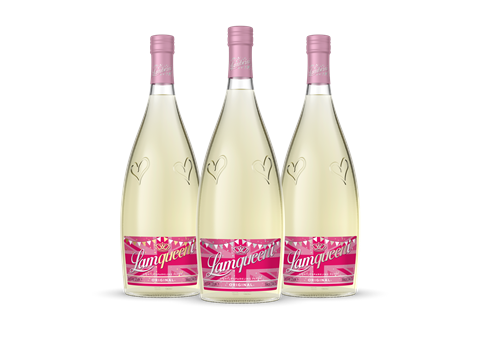 Lamqueeni
Lambrini is launching a limited-edition 'Lamqueeni'. Available until mid-June, the 1.25L SKU has an rrp of £3 an ABV of 6%.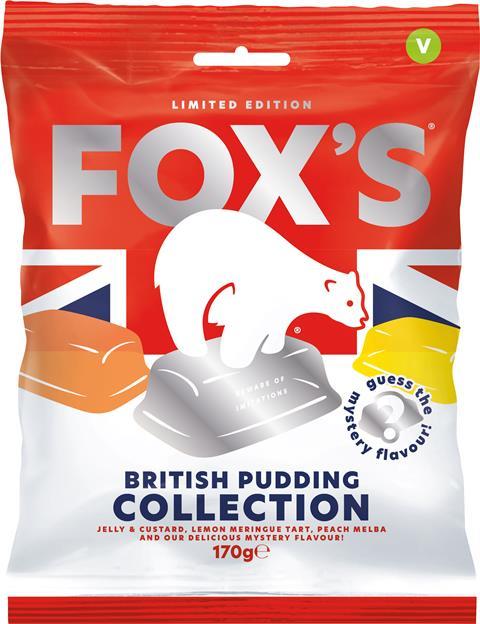 Fox's
To celebrate the Jubilee, Fox's is launching a tasty collection of sweets celebrating Great British puddings.
The limited-edition collection contains four quintessentially British pudding-flavoured sweets: Jelly and Custard, Peach Melba and Lemon Meringue Tart – plus a mystery flavour. The Limited Edition Pudding Collection will be available from June until stocks last and will have a rrp of 89p.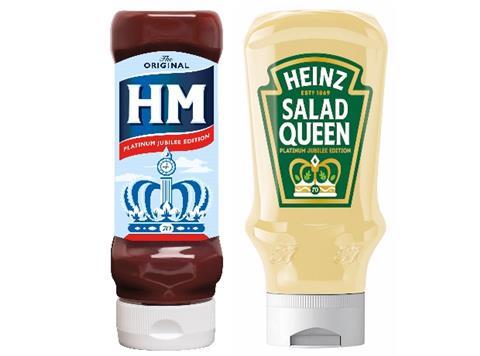 Heinz
For the first time ever, Kraft Heinz is renaming two of its most popular condiments, Heinz Salad Cream and Heinz HP Sauce. 'HM Sauce' and 'Heinz Salad Queen', will be available in all major food retailers until supplies last.