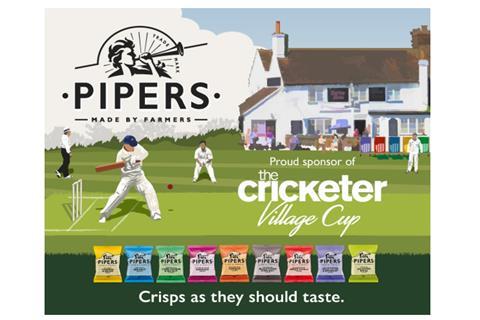 Pipers Crisps is once again sponsoring The Cricketer Village Cup as part of a deal that will run throughout the summer of 2019.
The competition, which has been a part of the cricketing calendar since 1972, is open to village teams across the British Isles and plays its final at Lord's in London.
Since 2017, Pipers claims foodservice operators and food retailers have benefited from the brand's involvement in the competition.
The sponsorship is aimed at driving consumer demand for Pipers Crisps through increased awareness of the brand. The activity will be supported by social media activities, on-pack promotions, competitions and tie-ins throughout the summer months.