Optimum Nutrition's range of protein bars are now available through Unitas Wholesale's channels.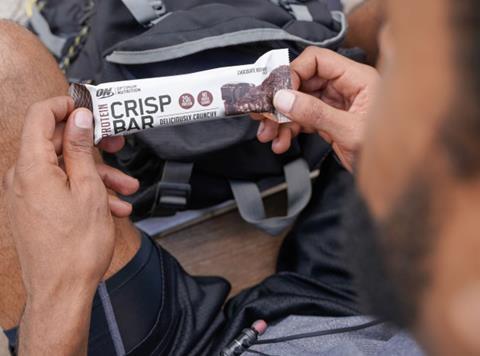 Optimum Nutrition's protein bars include the ultra-soft Optimum Bar (£2.29); crunchy Protein Crisp Bar (£2.29); the Nuta-Go Low Sugar Protein Wafer (£1.79); and the new BSN Protein Bar (£1.49).
Owned by Glanbia Performance Nutrition, the brand will become Unitas' category champion for the emerging high-protein snacking category.
Glanbia Performance Nutrition's marketing director Paul Coppin said: "We are delighted to partner with Unitas Wholesale to bring our 30 years of experience to their members and help retailers grow this emerging high protein category distinct from confectionary snacking.
"Expectations have moved on from the now common and tired protein bar experience and shoppers are looking for something new and different and Optimum Nutrition has the range to meet that demand."
Optimum Nutrition is an official partner of England Rugby.