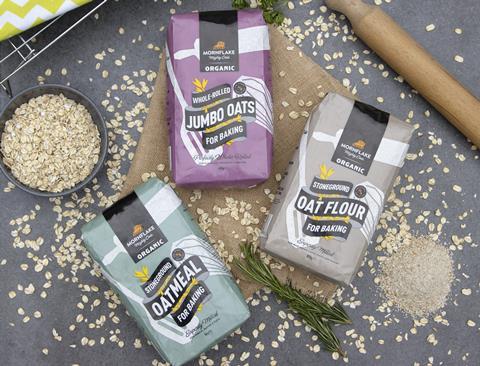 Morning Foods has launched its first organic oat-based baking range under its Mornflake brand.
The range has been launched following a surge in consumer demand for home baking ingredients. It comprises three SKUs – Oat Flour, Oatmeal and Jumbo Oats, all presented in recyclable paper packaging.
The new products are a first for Mornflake, seeing the brand evolve its core offer into the domestic home baking market for the first time. The new organic baking range will be available to buy online from Mornflake and the business is currently speaking to outlets to secure listings.
Marketing director at Morning Foods Richard Jones said: "We also had an influx of demand from our consumer base for oat-based baking products, and this has led us to create a bespoke range to meet the demand.
"All three products are made from 100% per cent organic oats, and offer a healthy, non-wheat alternative to conventional baking ingredients. Suitable for vegans and vegetarians, these plant-based ingredients offer today's consumer the perfect option for both sweet and savoury bakes."