Lyme Bay Winery has revealed the latest seasonal addition to its growing gin range.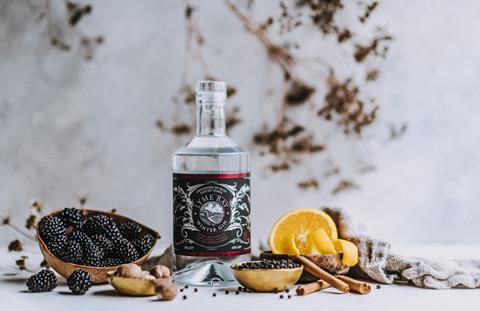 Winter gin, which features flavours of black pepper and nutmeg with notes of elderberries and blackberries, is set to appeal to those looking to entertain at home by offering a spirit that captures seasonal winter flavours.
Paul Sullivan, from Lyme Bay Winery, said: "Gin is incredibly popular at the moment and customers are increasingly looking for something different in this crowded market. As experts in flavour, Lyme Bay is uniquely placed to create interesting new botanical notes and tastes.
"We decided to add a Winter Gin to our successful range to extend the opportunity for sales with the drink throughout the winter months and offer consumers a seasonal and festive tipple. Our Winter Gin ticks all the boxes for retailers for the vital trading period."
Winter Gin is available now in a 70cl bottle format (rrp £36.50) and will be included in Lyme Bay's miniature gift box, which also includes the brand's original dry; pink grapefruit; elderflower & cucumber; orange & thyme gins.