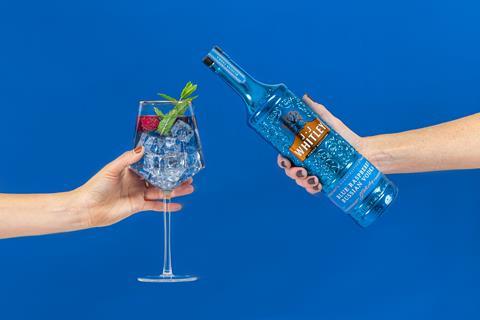 JJ Whitley has announced the launch of a new Blue Raspberry Russian Vodka variant.
Available across all channels now (RRP £16 and 38% ABV), the latest addition to the range combines ripe muddled raspberry and blueberry compote on the palate as well as rich summer raspberry on the nose.
The new launch comes as the brand has invested significantly in high impact ATL activity, including a recent sponsorship of 'Night's In On Sky One', and an upcoming out of home above the line campaign which will be running up until Christmas.
Senior global marketing manager white spirits at Halewood Artisanal Spirits Simon Jackman said: "Following the successful launch of our JJ Whitley Artisanal Gold Vodka earlier this year, we're continuing to expand our range with the addition of our new Blue Raspberry flavour. This latest release offers the same eye catching metallic bottle, which is guaranteed to stand on shelf. Plus, the brilliant, bright blue liquid not only tastes great, but also provides shoppers with a great opportunity to create a range of impactful, instagrammable serves at home."