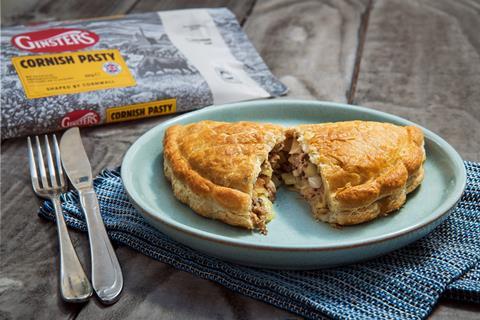 Ginsters has launched a new £1.3m campaign championing its Cornish heritage.
The brand's latest TV ad is part of its long-term vision to "engage more people and turn them into pasty lovers".
The campaign will roll out across TV channels, including the ITV network, Channel 4, Channel 5 and Sky. The campaign also features cinema and social activity as well as a selection of out-of-home posters which celebrate the Ginsters pasty as well-earned comfort food at its finest.
The campaign stars the hero of the Ginsters range, the Cornish Pasty, and seeks to drive home the importance of quality comfort food when you need it most.
Emma Stowers, marketing director at Ginsters, said: "I'm excited for Ginsters to be back on screens up and down the country. As we look forward, we want to find new ways to reacquaint the nation with the Ginsters brand. What better way than through demonstrating the great taste and warm comforting hug that a Ginsters Cornish Pasty can provide?"