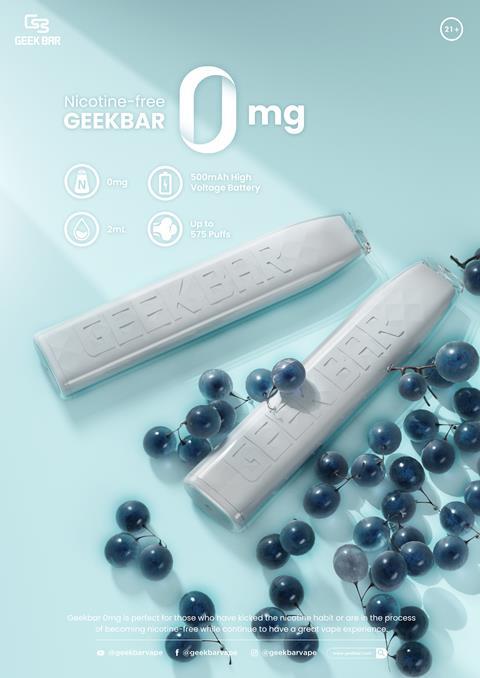 Geek Bar's vape flavour range will be soon available in a new zero nicotine disposable vape.
Launching this month, zero nicotine Geek Bar disposable vapes will be widely available across the UK in the following flavours: Pink Lemonade, Sweet Strawberry, Mango Ice, Passion Fruit, Banana Ice, Sour Apple, Watermelon Ice, Blueberry Ice, Strawberry Ice Cream and Grape. The latest addition, which will be available in specialist vape retail outlets and convenience stores, will include 575 puffs.
Chief executive at Geek Bar Allen Yang said: "Due to the popularity of Geek Bar in the UK, we're delighted to add this new zero nicotine range to our product offering.
"Nicotine vapes of varying strengths are hugely important in ex-smokers' quitting journey, and for those smokers coming towards the end of their smoking cessation journey, the zero-nicotine vape is an important milestone."