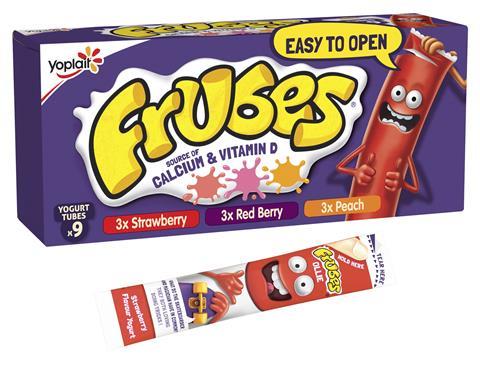 Frubes has launched its above-the-line (ATL) campaign promoting the portable snack for the back-to-school period.
The ATL campaign will use a multi-channel approach to drive sales across grocery, convenience and e-commerce channels during the March Return to School period. Key digital activity launched on 21st February, while TV adverts went live from 1st March and will run until the 31st March. The full campaign is expected to reach 4 million UK consumers.
Lindsay Hill, marketing director at Yoplait UK, said: "Our new ATL campaign takes a 360-approach that includes activations on popular home-media channels such as TV, YouTube and gaming platforms to connect with younger audiences.
"These channels have become increasingly important for engaging with our target demographic and, when combined with our in-store activations, will ensure Frubes is kept top of mind with shoppers over the coming March power period."
The vegetarian-friendly yogurt provides sources of Calcium and Vitamin D, with no added colouring or artificial sweeteners.
Last year, the brand witnessed strong performances, with Sales Value growing by +6.1% and Value Share increasing from +0.5% to +10.3% +9.8% according to Ipsos Brand Relevancy study, Nov 2021. This growth is expected to continue in 2022.