Essex-based potato supplier Fairfields Farm has announced a new deal to supply the Co-op Group with its range of fresh potatoes.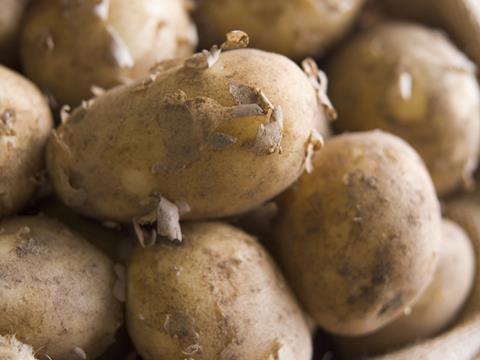 The Co-op will sell the brand's 1.5kg white potatoes, 750g baby potatoes and four-pack baking potatoes in more than 90 stores across Essex, Suffolk, Cambridgeshire and Hertfordshire from next month.
The new deal is set to have a significant impact on the team at Fairfields Farm, with more potatoes already planted to increase the yield of this year's harvest and new jobs created to cope with the extra demand.
Robert Strathern, founder of Fairfields Farm, said: "This is a fantastic new contract for us. It has increased the volume of our production and created new jobs on the farm. We also sell our fresh potatoes through The East of England Co-op, and this new deal will enable us to significantly expand our reach and awareness of Fairfields Farm - allowing more consumers to get their hands on locally-grown potatoes."
Simon Dryell, head of local sourcing at The Co-op, said: "As a community retailer sourcing local produce is the corner-stone of our approach, with the Co-op committed to investing and creating value in its local communities. Shoppers increasingly seek quality local products - our members and customers tell us that provenance, trust and value is key. That is why the Co-op is committed to providing opportunities to showcase, celebrate and support great local products."
The Fairfields Farm branded potatoes will go on sale in 92 Co-op stores from 7 May. To coincide with the launch, Fairfields Farm has also rebranded and reshaped its pack sizes to make them more convenient, and invested in 100% recyclable packaging across its range.