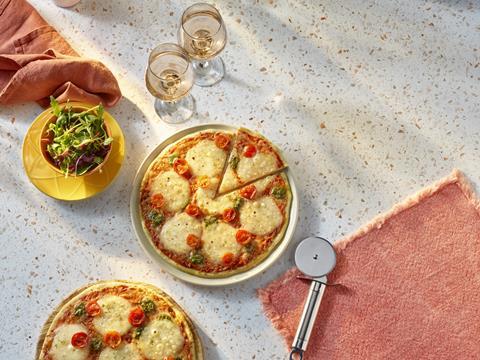 Dr. Oetker Ristorante has unveiled a multimillion-pound refresh of its UK packaging and brand proposition including ensuring its core range is HFSS-compliant.
The refresh includes a redesign of its longstanding packaging and a £2M marketing campaign featuring TV and video advertising.
The brand's refresh and advertising campaign comes as part of its new Play It Italian proposition, inspired by the joy of eating pizza. The updated packaging, which is bespoke to the UK market, has been rolled out across Ristorante's entire pizza range, including Pepperoni, Speciale, Mozzarella, Funghi, Hawaii and Pollo.
The core Ristorante range has been updated to ensure that it is compliant with upcoming HFSS requirements well ahead of the government's official schedule for setting the requirements live. These changes apply to Pepperoni, Speciale, Mozzarella, Funghi, Hawaii and Pollo.
Head of marketing at Dr. Oetker Ristorante, Paula Wyatt, said: "2022 is already shaping up to be an exciting year for Ristorante and we're looking forward to taking our brand in a fresh, new direction. Ristorante pizzas are inspired by Italy, and the relaunch showcases everything we love about the Italian way of life, while reinforcing our positioning as a modern, dynamic, energising and playful brand.
"We have a hugely loyal customer base and know that consumers love our iconic taste. The brand relaunch will reinforce our commitment to quality, while also encouraging new customers to Play It Italian with their at-home meals."