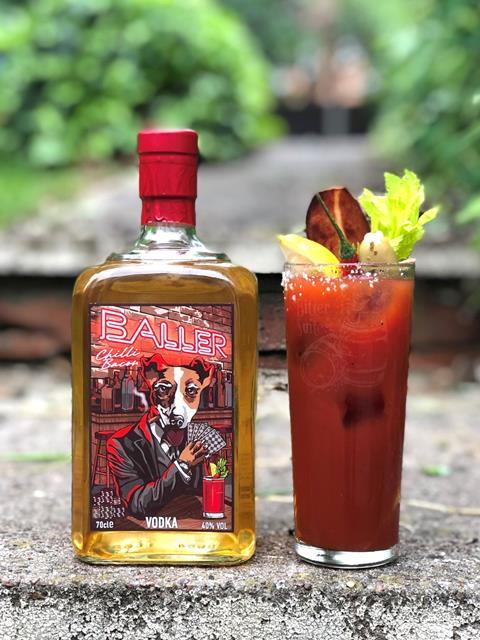 Independent London based distillery, Doghouse Distillery, has introduced a brand-new flavour Baller 'Chilli Bacon' vodka to its portfolio of spirits.
The latest innovation is 40% ABV and available in a 70cl and 5cl bottle formal on Master of Malt, Whiskey Exchange and the distillery's website, as well as selected wholesalers and premium retailers. The RRP is £32.95 and £4.99 respectively.
"With the launch of Baller 'Chilli Bacon' Vodka, a first-of-its-kind flavour, we wanted to bring something new to the market that not only excites consumers but also gives bartenders another way to deliver great tasting cocktails such as the Bloody Mary," said Braden Saunders, Doghouse Ditillery founder.
"We are really happy with the outcome as we feel we have a high-quality flavoured vodka, using a totally unique blend, which gives the liquid a taste like no other. As flavoured vodka continues to grow in popularity amongst consumers, our new vodka innovation is set to disrupt the category, providing people with a flavour they have never experienced before."