Essex Bakery Davina Steel is following the gluten-free trend with its new range of baking kits for coeliacs.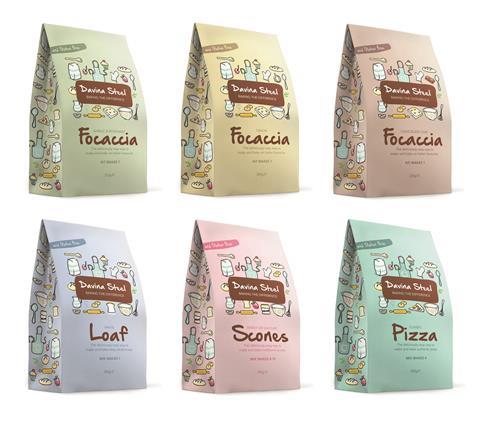 The kits feature instructions for a three-step cooking process, designed to make it easier for consumers to cook without the use of gluten.
The following products can be made using the six new kits: garlic & rosemary focaccia; onion focaccia; chocolate chip focaccia; white loaf mix; pizza base mix (makes four pizzas); and scone mix (makes eight to ten scones).
Made using natural ingredients and free from 13 known allergens, the gluten-free baking kits boast a two-year shelf life and stand-out packaging.
"We are very excited to launch our new range of baking kits," said Davina Steel, co-founder of the brand. "I know from personal experience how difficult it is to source or make decent quality gluten-free bread and cakes, so these kits are perfect for consumers looking for a high quality product that they can prepare from scratch with all-natural ingredients. Plus, as we are a 100% gluten-free bakery, customers can be safe in the knowledge that these kits are completely free from any gluten traces."
Available to convenience retailers, independents and 25 East of England Co-op stores, the focaccia kits (300g) have an rrp of £2.99 while the white loaf mix (300g), pizza base mix (400g) and scone mix (300g) carry an rrp of £2.49.