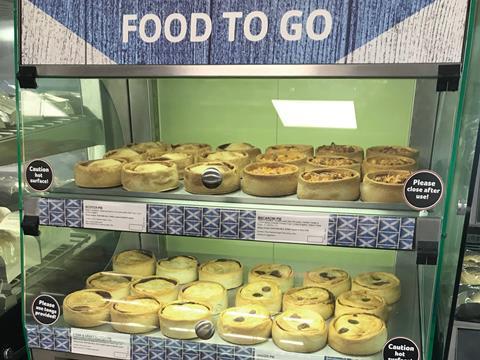 Country Choice has launched a new range of traditional Scottish food which includes breakfast, hot food, and sweet treat options.
The breakfast offering includes a Black Pudding and Potato Scone Roll, a Square Sausage and Potato Scone Roll, the Full MacMonty, a Square Sausage Roll and a Square Sausage and Black Pudding Roll.
The delicious hot food selection includes a Macaroni Pie, a Steak and Gravy Pie, a Scotch Pie, and a Haggis Pie.
The treats selection includes a Cappuccino Slice, Millionaire's Shortcake, Yoghurt and Cranberry Crunch, Empire Biscuit, the Malteser Slice and Tablet Bars.
To help retailers promote the range there is a full complement of merchandising options, including Scottish themed header and base panels for freestanding and countertop hot units, as well as Scottish branded posters, wobblers, stickers, and shelf stripping to highlight the provenance of the products.