Boursin is launching an integrated summer campaign, spearheaded by a limited-edition pack design for its core 150g garlic & herbs cheese.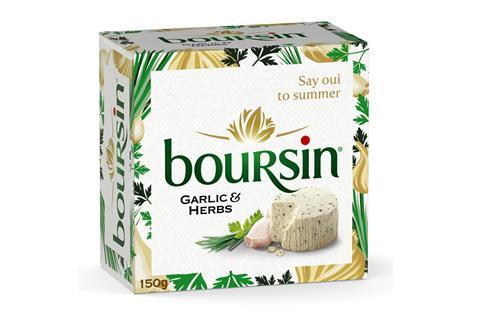 Set to drive demand for Boursin outside the key Christmas season, the campaign will focus on how the brand can bring bold flavour to summer occasions.
The activity is designed to support Boursin's mission to upgrade everyday treat moments, aiming to demonstrate Boursin's versatility at BBQs, picnics and social dining.
With the limited edition pack design launching into c-stores from 3 June, the summer messaging will be communicated via shopper marketing support, social media content, a collaborative partnership with foodie social channel 'Twisted' and experiential events.
Alix Motard, senior brand manager for Boursin, said: "The new summer campaign highlights the seasonal versatility of Boursin, showcasing it as perfect for snacking and sharing, a treat worth savouring over the summer months. The Indulgence cheese category is often only considered at Christmas so Boursin is challenging this perception and driving appeal of the category over summer too. Retailers should stock up now to get their share of the sales!"