Bacardi has announced the launch of a new 250ml Ready To Drink (RTD) canned drink.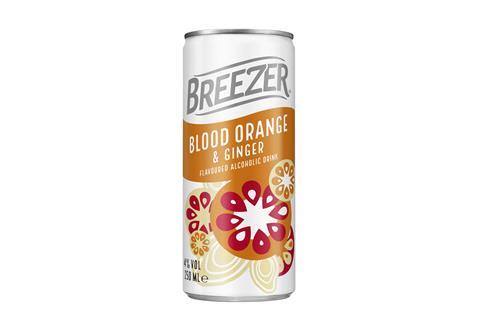 Breezer will be available in three variants: Blood Orange & Ginger; Strawberry, Cucumber & Mint; and Lemon & Elderflower.
Bacardi managing director Amanda Almond said: "As consumers become increasingly more conscious of their alcohol intake, we are seeing huge growth in the popularity of the lower-alcohol RTD sector. We hope the introduction of Breezer will cater to people of all ages who are looking for new and exciting flavour combinations in a convenient, easy-to-drink format."
Breezer will be available through Budgens and Londis from 13 May and Booker and Premier from 27 May, with an rrp of £1.80.