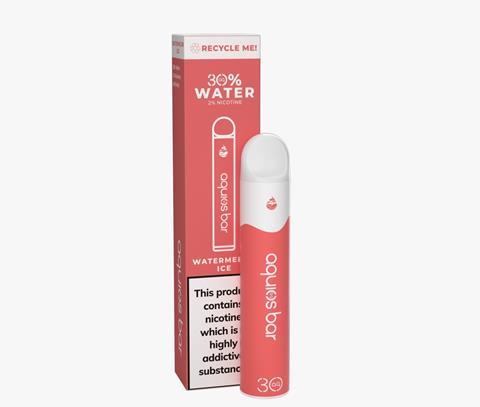 Aquios Labs has invested £3m in a new water-based vape product – billed as the first of its kind in the world.
Aquios believes that the product is ideally suited to help the UK's seven million smokers to kick the habit - addressing issues such as throat irritation that have tended to put off smokers or have led to vapers return to smoking.
By using 30% water, Aquios Labs' next-generation AQ30 technology reduces the propylene glycol (PG) and vegetable glycerin (VG) content in the e-liquid with the goal of purer taste; less throat irritation and dehydration; and enhanced chemical stability, to maximise harm reduction.
Aquios Bar is being launched in 10 flavours, all designed to take full advantage of the clean flavour production that water-based vaping delivers.
An Aquios spokesperson said: "The launch of our water-based vape product has received a lot of interest in the retail markets because it goes where vapes have not gone before, taking user experience to a whole new level. Innovation is the name of the game at Aquios, which is reflected in our debut water-based technology, a world first."
"We want to become the innovator of choice for responsible retailers, OEMs and brand owners and to continue the revolution that is vaping so that we can support a smoke free future."