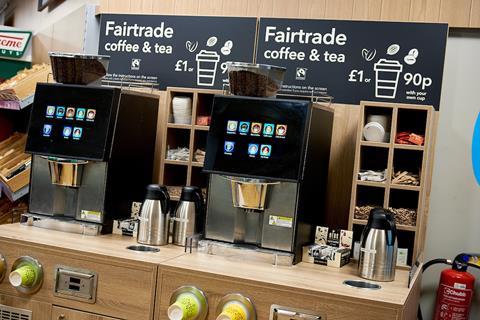 Two university-based Co-op franchise stores are set to open in Kent, following the launch of the pioneering Leeds University franchise site last month.
The students' union at The University of Kent has joined forces with the Co-op Group to transform its existing two union stores – known as the SU Shop and SU Shop Park Wood – into Co-op franchise sites.
The agreement will see the Co-op's first franchise stores on a university campus in the South of England.
Expected to open by September, the new stores will offer the Co-op's full range of fresh, healthy foods, extended vegan and free-from products, Fairtrade produce, food to go, in-store bakery and essentials.
The stores, which are managed and run by Kent Union staff and its members, will also introduce at least 15 self-scan tills to reduce queuing times.
The Co-op's head of new channels, Martin Rogers, said: "This is an important development for Co-op. Franchise stores provide an exciting opportunity to grow our brand and generate mutual value with our partners.
"The new Canterbury campus stores will have the range, choice, ease and convenience tailored to serve campus needs – we look forward to working closely with Kent Union and serving the needs of the campus community."
Kent Union head of retail, Andrew Duffield, who has managed the SU Shop for the last two years, said: "This is a really exciting partnership, and I am privileged to be involved in the project. Our new Co-op stores will see an even larger product range offered in store which will complement the great discount opportunities for students.
"As part of the refurbishment we will be introducing at least 15 self-scan tills reducing the queuing times. This partnership also allows us to benefit from greater operational efficiencies, which will support stronger product availability, and a larger focus on customer service."