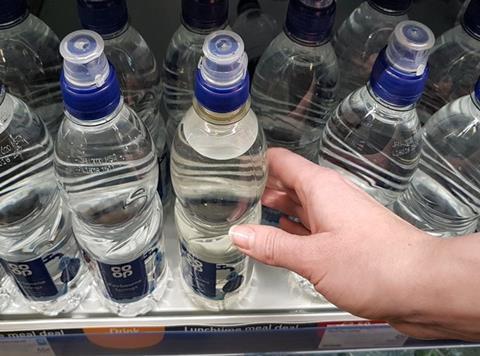 Last year's hot summer boosted bottled water consumption in the UK by more than 7% to 4,267 million litres, according to a new report from food and drink consultant Zenith Global.
Sales of plain bottled water in retail packs increased by 7.9% to 3.4 billion litres, while sales of flavoured, functional and juice waters rose by 7.2%. Sales in the total bottled water category are estimated to be worth around £3.33bn at retail prices.
Zenith's new report suggests that recent growth in the wider soft drinks category has been driven by last year's warm weather, while the soft drinks levy has had a limited impact on sales as most brands have already reformulated their products to avoid the tax.
Zenith Global predicts that the UK soft drinks market will continue to grow robustly over the next four years, but at a slower pace than in recent times.
Senior consultant Robin Bell said: "Our forecasts to 2023 show an upward trend of 3-5% a year. Debate about plastic and recycling are likely to remain centre stage and we expect to see more packaging from alternative materials becoming mainstream.