A family-owned Nisa store in Coventry city centre, located below university accommodation, has enjoyed sales growth and increased footfall since opening earlier this month.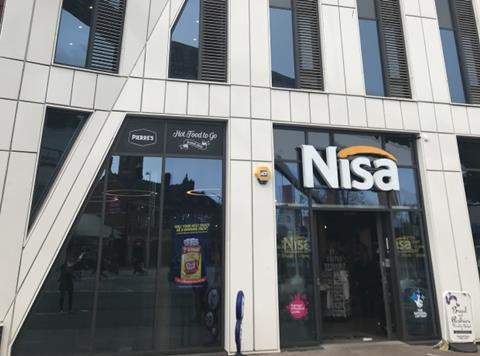 Nisa Millennium Way, a brand new 1,800sq ft store, is situated on the ground floor of a £20m building with around 500 students living above in university accommodation.
Focusing on food to go and chilled, Millennium View offers baked goods at all hours of the day.
Store owner, Ricky Dougall, said: "It's early days for us but the signs are good. Students keep us very busy at all times of the day and we get a lot of passing traffic and late-night shoppers. We absolutely love the store and the look that we have achieved. It has a premium feel to it, and we had lots of input into the design to make sure it was just how we want it."
Millennium Way is the family's second Nisa store, with their other site, a 30-year-old family business, situated further outside the city.
"Our other store is more of a community shop and we know all our customers. It is very different here and we are catering for a very different shopper which makes it interesting," Dougall added.
The new store is split into three key distinct areas – chilled, frozen and off licence – each having lighting, flooring and signage unique to the designated section, while the store fascia is a 3D design that lights up at night and can be seen by traffic on the city ring road.