Convenience retailers are being reminded of their food safety and hygiene responsibilities on the first World Food Safety Day (7 June).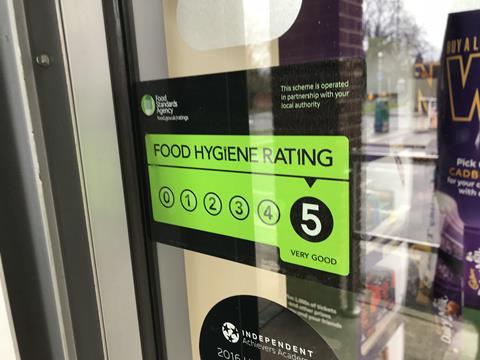 The Food Standards Agency (FSA) has also launched new guidance providing retailers with advice on food recalls and withdrawals.
FSA director of science Steve Wearne said: "We are proud to be celebrating the first ever World Food Safety Day, it is great to have an international day to draw attention and inspire action to help prevent, detect and manage foodborne risks.
"Today is an opportunity to strengthen efforts to ensure the food we eat is safe. Food Safety is everyone's business, whether you produce, process, sell or prepare food, then you have a role in keeping it safe."
The Association of Convenience Stores (ACS) has worked with Trading Standards to develop advice for retailers to help them understand the food safety and hygiene laws that apply to their business.
ACS chief executive James Lowman said: "We are pleased to be supporting the first ever World Food Safety Day and would encourage retailers to make themselves familiar with our assured advice and this new FSA guidance so that they can continue to ensure the safety of their customers.
"Thousands of convenience retailers are increasing their range of food to go and freshly made products, and food safety is extremely important to every store selling food. ACS works with Trading Standards to provide Assured Advice on food safety, and we welcome this new guidance from the FSA providing clarity on recalls and withdrawals."