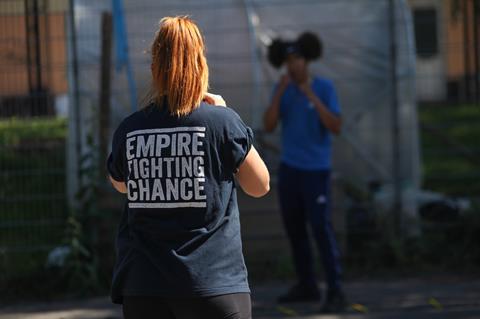 Fourteen organisations across Bristol, Portsmouth, Bournemouth, Southampton and south London have been chosen to receive a share of the Southern Co-op's £100,000 Safer Neighbourhood Fund for their work in tackling the causes of crime.
The 14 successful programmes are run by Avon Youth Club, Changing Tunes, Community Alcohol Partnerships, Dorset Reclaim, Empire Fighting Chance, Faithworks Wessex, Hope Housing Training & Support, Motiv8, Sixty-One, The Bourne Foundation, The Society of St James, The West of England Sport Trust (Wesport), Young Ealing Foundation and Youth Options.
Southern Co-op's community investment manager Jessica Hughes explained how the fund was created to help address the causes of crime, including retail crime. "None of our colleagues should have to face threats of violence so we are putting a lot of effort into tackling crime from every angle - causes, prevention, reporting and justice.
"The programmes these grants will be funding range from rehabilitation schemes for ex-offenders, youth projects for those identified as at risk, probation services, the homeless and/or those escaping addiction.
"Many of these people just need a chance to make a positive change in their lives. These programmes will give them that opportunity and hopefully help reduce future crime in our stores."
The Safer Neighbourhood Fund has been co-ordinated with the help of Neighbourly, a giving platform that helps businesses make a positive impact in their communities by donating volunteer time, money and surplus products.
Neighbourly CEO Steve Butterworth said: "It's been great to see the innovative approaches to tackling crime presented by the successful applicants, from sports and health and wellbeing initiatives to mentoring and education projects.
"The causes of crime within local communities are multi-faceted and the 14 selected organisations have demonstrated how they will collaborate with other projects and key organisations to make a real difference. It's fantastic to work with Southern Co-op as they invest in their communities in this way."