The start to 2020 has proven to be "especially disappointing" for retail, with sales growth falling behind previous years, new figures from the BRC-KPMG Retail Sales Monitor show.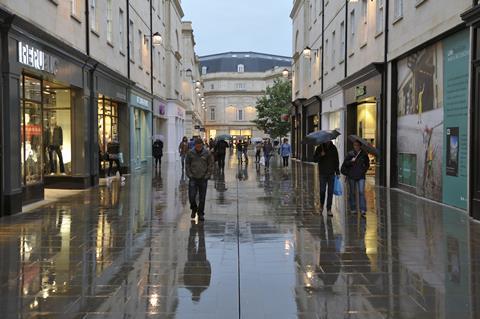 UK retail sales in January 2020 were flat on a like-for-like basis from January 2019, when they had increased 1.8% from the preceding year, the data for the five weeks from 29 December to 1 February shows.
On a total basis, sales increased by 0.4% in January 2020, against an increase of 2.2% in January 2019 - above both the three-month and 12-month average declines of 0.4% and 0.2% respectively.
The 12-month average hit a new record low since our records began in 1995.
Over the three months to January, food sales decreased 0.1% on a like-for-like basis and increased 0.6% on a total basis; below the 12-month total average growth of 1.2%, the lowest since February 2017.
Commenting on the food and drink sector performance, IGD chief executive Susan Barratt said: "Growth has yet to recover momentum as the new decade gets under-way. Even with January being a typically 'slow' month, the start to 2020 has proven to be especially disappointing with sales growth falling behind previous years.
"Moving into February retailers will be looking to drive some excitement around the first major 'event' of the year with St Valentine's Day falling helpfully on a Friday this year.
"Overall, shoppers were more confident in January, with only 25% expecting to be financially worse off in the year ahead (compared to 33% in September 19) - the lowest level since June 18.
"Fewer expect food prices to be much more expensive in the next year, with 11% of shoppers taking this view compared with 19% in September 19. Fewer were also as concerned about the future of the UK economy as Brexit preparations proceed and less were concerned about their personal finances."
BRC chief executive Helen Dickinson also called for a "commitment from government to bring down the overall burden of business rates" in its upcoming review.
"In the short term, a move in the Budget to address Transitional Relief, which has seen retailers subsidising other industries by almost £500m since 2017 would prevent further shops closing and save jobs," she added.