C-store retailers have an opportunity to capitalise on a 'staycation' boom this summer, with half the population planning to enjoy their holidays in the UK and spending hundreds of pounds each in the process.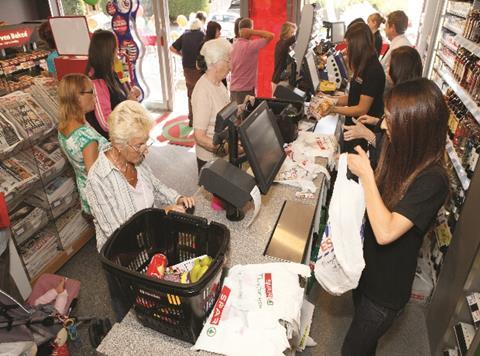 Research from mobile payment company Square revealed that the weaker pound and the uncertainty of Brexit were luring holiday-makers to destinations across the UK.
The average British 'staycationer' plans to allocate £334.77 for spending money (outside of accommodation and transport) on their UK holidays, resulting in a potential £5.3bn worth of cash for the UK economy and its tourism businesses.
Of those planning to spend their holidays in the UK, 39% cited consumer concerns about Brexit, according to the survey of 2,000 consumers.
In addition, an overwhelming 93% of consumers expected to pay by card at their holiday destination.
Square also revealed that 66% of small businesses remained confident about the current business environment compared to 61% at the beginning of 2017, demonstrating a rise in positivity despite Brexit.
Richard Barron, who owns six Spar stores in Derbyshire, has predicted a "really good year" for the convenience sector as long as the warm weather holds up this summer.
Square spokeswoman Helen Prowse said: "Staycation spending is set to provide a much-needed boost for the nation's seasonal businesses this year. With 93% of holiday shoppers expecting to pay by card, now's the time for business owners to jump on board."
Square commissioned a nationally representative survey of 2,000 consumers and 1,000 small business owners across the UK, conducted by Censuswide, May 2019.