Like-for-like sales through retailers in Network Rail stations have grown for the eighth year in a row and the 32nd successive quarter, the company has revealed.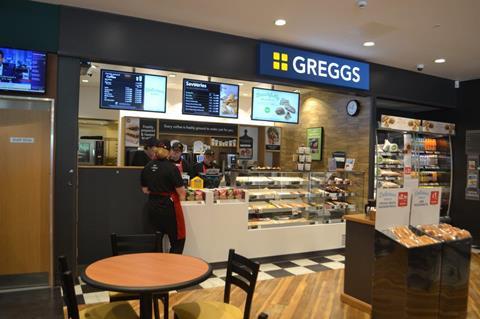 Over 250 million customers visited a Network Rail retailer in the 2018/19 financial year, leading to retail sales growth of 4.36% and like-for-like sales also up 1.32%.
Across Network Rail's managed station estate, Q4 (January-March 2019) like-for-like sales rose by 2.42% and total sales by 6.84%, "rounding out another successful financial year for Network Rail's retailers despite a difficult wider retail trading environment," it said.
On-the-go food and small purchase offers helped to drive sales, with grocery up 3.69%, bakery up 6.94% and coffee up 3.93%.
Growth was also seen in more "niche station retail categories," including technology, which was up 105%, home and lifestyle up 25% and books up 18%.
David Biggs, managing director of Network Rail Property, said: "We know that convenience is king for our busy passengers and station users.
"That's why we are delivering a passenger-centric retail offer across our estate and are pleased it continues to be successful despite some tough market conditions.
"We're committed to delivering a positive experience for the 900 million people who use our stations each year. We continue to work with our colleagues to create modern railway stations that are also destinations in their own right – great places for people to shop, eat, socialise and travel."
The newly-refurbished London Bridge Station, which now features over 70 purpose-built shops, including food to go retailers Greggs, M&S Simply Food, Pret and WHSmith, has doubled its total sales for the first three months of 2019 compared to the same period last year.
It recorded over £14m in purchases, while sales for the 2018/19 financial year grew by over 75%.