Long-standing retailer Jerry Tweney has sold his rural Budgens store near Cheltenham after declaring "mission complete" in returning the store to its "good old days" and achieving profitability in two-and-a-half years of ownership.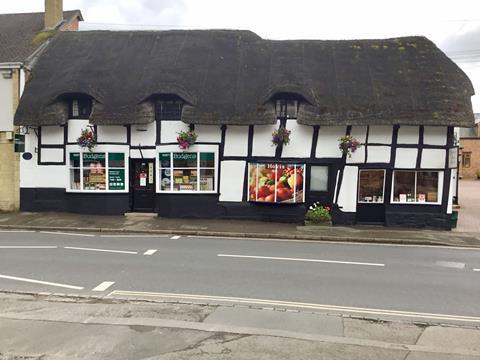 Jerry bought Prestbury Village Stores in 2017 after managing Guy Warner's Budgens store in Moreton-in-Marsh, Gloucestershire, for 10 years.
"It has been an absolute thrill turning this shop around, starting from 600 customers and £2,800 sales per week to 2,000-plus customers and £11,000 in sales," he said.
"It has been such hard work but the community have been amazing in supporting us. We have made so many friends here and been made to feel so welcome in the village."
He said there were times in the first year when he questioned whether the store would become profitable, but over the last year it has been a "big success".
"I felt the time to sell was now. The store has a fabulous new pub/brasserie opening this month right across the road which will add more footfall and I really felt that it was 'mission complete' in terms of getting the store back to the good old days. It has been trading for at least 110 years and will do for many years to come now," Jerry said.
The store will remain as a Budgens and will be taken over by Joanne Wheldon next week, who will keep most of the suppliers – of which more than 25 are local – and bring in a baker.
"I am looking for the next opportunity, either another store, an investment or a role in supporting retailers. Retail is an absolute bug with me and I have been so fortunate to win 18 awards as a store manager with Guy Warner and as an owner," he added.
"I just want to keep that going either for me or for somebody else, but it so tough, the standard of many independent retailers is so good now."
Jerry has featured regularly as one of C-Store's Champion retailers and collected numerous awards as manager of Warner's Budgens Moreton-in-Marsh in the previously-named Convenience Retail Awards.
Prior to working for Warner's Budgens, Jerry worked for Safeway.