Singh's Premier helped raise £1,200 at the eighth Singh's Charity Cup event at Sheffield United's Bramall Lane stadium on Monday.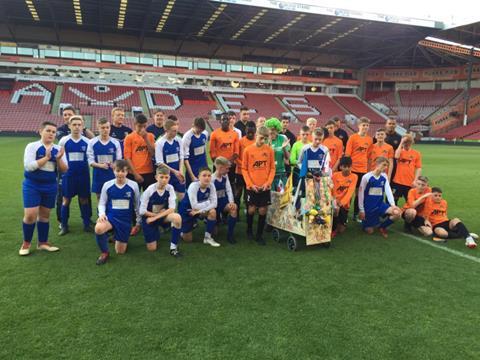 The Singh's Charity Cup, which was attended by 997 spectators, raised money for Macmillan through ticket sales, a raffle and food and drink.
Staff from all three of the Singh family's Premier stores in Sheffield attended the event to help and support the match between Hillsborough Pumas Under-14's and Brinsworth Whitehill Under-14's. The match ended in a 5-4 win to the Pumas.
Sheffield United operations director, Dave McCarthy, said: "It's great to see all the lads who play with a smile on their face along with loads of proud parents.
"We look forward to continuing the relationship and we're already starting to plan what will be in two years for the massive 10-year anniversary."