Marks and Spencer is trialling Simply Food concessions in four WHSmith stores in towns where it has recently closed sites.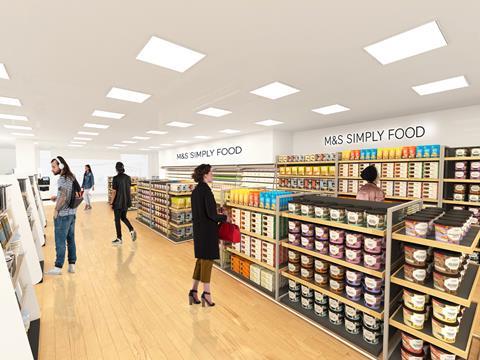 Simply Food concessions centring on lunchtime food-to-go products opened in WHSmith stores in Bournemouth in May and in Bedford in June.
Two more concessions will open in WHSmith stores in Sutton Coldfield and Darlington in early September. The M&S food-to-go offer will be larger than in the other two sites and will include food for tonight.
M&S stores in all four towns closed in 2018 and 2019.
An M&S spokesperson said: "As part of our transformation plan we're reshaping our store estate to meet the changing needs of our customers.
"With our long-standing franchise partner, WHSmith, we see an exciting opportunity to serve customers on High Streets where we don't have a store. This is a small trial, focused on making our Food to Go offering accessible for busy customers, and we'll be listening carefully to customer feedback."