Marks & Spencer (M&S) has announced plans to close down 110 stores, including 25 Simply Food stores, following a drop in annual profits.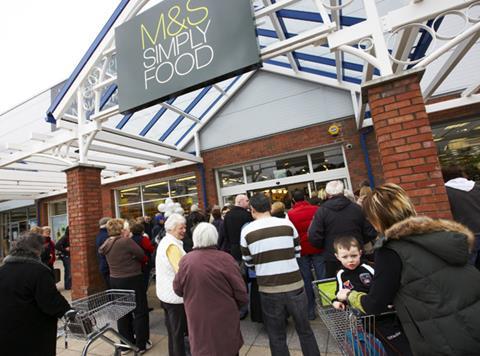 For the 12 months to 30 March 2019, pre-tax profits declined 9.9% to £523.2m, while like-for-like sales in its food halls dropped by 2.3% following a 1.5% decline in the fourth quarter.
The planned food store closures follow the closing of 10 Simply Food stores - including one franchise site - over the financial year and the opening of 24 company-owned stores and 24 franchise stores, a spokeswoman said.
M&S ceo Steve Rowe said the retailer was "deep into the first phase of our transformation programme" and would continue to make progress in restoring the basics.
"As I have said, at this stage we are judging ourselves as much by the pace of change as by the trading outcomes and change will accelerate in the year ahead. Whilst there are green shoots, we have not been consistent in our delivery in a number of areas of the business," he added.
"M&S is changing faster than at any time in my career - substantial changes across the business to our processes, ranges and operations and this has constrained this year's performance. However, we remain on track with our transformation and are now well on the road to making M&S special again."