C-store retailers have been urged to follow guidance relating to food allergy labelling following a high-profile Pret A Manger case, in which teenager Natasha Ednan-Laperousel died after suffering an allergic reaction to one of the retailer's sandwiches.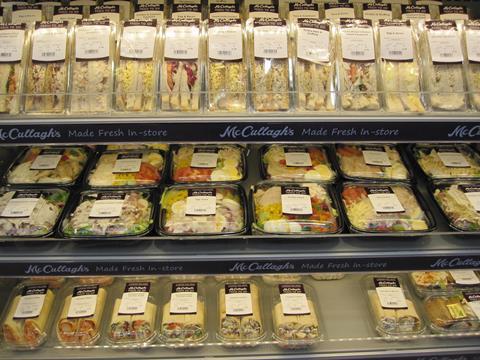 The Food Standards Agency (FSA) and Association of Convenience Stores have recommended that retailers closely follow their advice on food allergen labelling, and have committed to working with the government on any future changes in regulations. Environment secretary Michael Gove said the government was currently reviewing its approach to food labelling to give consumers more information.
Commenting on the case, a FSA spokeswomen said: "The tragic case Natasha's death clearly highlights the severe consequences of allergic reactions and how young people are most at risk. Our current allergy campaign is strongly encouraging food businesses to make it easier for everyone to ask the question, speak up and keep those at risk safe. We welcome the secretary of state's review, and will work closely with him on this extremely important issue."
Association of Convenience Stores chief executive James Lowman said: "We will work with the government on any upcoming changes to food allergen labelling. Our existing Assured Advice on food safety and hygiene contains specific information about allergens and retailer's responsibilities, both for the sale of pre-packaged food and food that is prepared on site or sourced from local suppliers. We encourage all retailers to use the guidance to ensure that they and their staff can provide customers with the right information about potential allergens in the products they sell."
The FSA recommends that retailers provide up front allergen information for packed and non-prepacked products. This may include a list of allergen ingredients on a label or a signpost to guide customers to where allergen information can be obtained.
Andrew Johnson, owner of Dafarn Newydd Stores in Powys, Wales, follows these reccomendations in his store. He started making his own sandwich range earlier this year after being told by Trading Standards that the products did not need to include on-pack allergy information if prepared in store.
He acknowledged the severity of the Natasha Ednan-Laperousel case but admitted that any changes to food labelling legislation could increase costs for his business.
He said: "It's a really difficult issue but as a small store, with only two people working in the business, the prospect of every food-to-go item having to be labelled with allergy information would be a big undertaking. We also serve fish and chips in the store so any new labelling policy could affect those products as well.
"At the moment, we have a complete booklet with all the allergy information for each of the nine flavours of sandwich that we make in our store. We order labels from Booker that we use to name the products but if changes in legislation meant we had to have that information on every product then it would be a lot of work and obviously increase costs."
Andrew said difficulties could arise from having to create allergy information for products that contain ingredients from different suppliers.
He added: "The coleslaw or sauces you get from one supplier could contain completely different ingredients than one from another source. Depending on the type of bread or which supplier we use, we might end up having to print an A4 sized sheet of allergens to go with every product.
"Any changes to the legislation might be easier for bigger stores who have one supplier for each ingredient but, as a smaller c-store, we can't always do that. We'll be watching with interest to see what is decided."
Retailers can visit www.food.gov.uk/allergens for free training and resources to find out more about food allergy labelling.