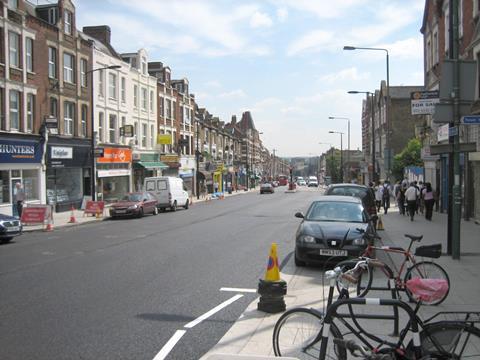 Footfall has declined for the 12th month in a row, falling by 3.2% in the four weeks to 24 November 2018, according to new data.
The British Retail Consortium (BRC) and Springboard figures show high street footfall declined (-3.8%) for the fourth consecutive month, which is attributed to the 'Black Friday' effect of driving more shopping online during the period.
The data also shows that the East, South East and East Midlands experienced the deepest footfall declines of 5.6%, 4.8% and 4.7% respectively, while Northern Ireland sustained its growth of 2.7%.
BRC chief executive, Helen Dickinson OBE, said: "Footfall continued to decline as consumers stayed away from the high street in November. With one-in-every-three-pounds of non-food purchases made online last month, Black Friday accelerated the movement from in store to online in the lead up to Christmas.
"The Black Friday discounting period also began earlier for a large number of retailers negatively impacting footfall across a longer period over the month. It has been a difficult year for many retailers and the outlook remains challenging as Brexit uncertainty grows.
"Retailers will be following the upcoming parliamentary vote closely and hoping Parliament can secure a transition period to allow businesses time to adapt to life outside the EU. Without this transition, consumers face higher prices and less choice on their shopping trips."
Northern Ireland was the only region to see growth in high street footfall (+4.1%), while the East Midlands and the South East suffered the deepest declines, falling by 6.5% and 6% respectively, making this the sixth month of consecutive decline for both regions.
Springboard marketing and insights director, Diane Wehrle, said: "The -3.2% drop in footfall in November is indisputable evidence that Black Friday delivers no tangible benefit to bricks and mortar stores. Whilst online shopping was inevitably more prevalent than in other months, the vast majority of spending still remained in store and this is what Black Friday impacts adversely.
"Since 2013, when Black Friday became established as a key trading day, footfall has decreased in every year bar one and the only increase in 2017 was just +0.2%. This year, amidst all of the other challenges facing retail, the drop in footfall of -3.2% in November was the largest of any November since Springboard started publishing footfall data in 2009; and in the week of Black Friday itself footfall declined by -5.5%, more than in any week of the month.
"And the fact that like for like spend was down by -0.5% in November, alongside the lowest rate of growth in non-food online sales, are further indicators that the gleam of Black Friday is diminishing."