Customers in shops in England will be obliged to wear face coverings from 24 July, the government has confirmed.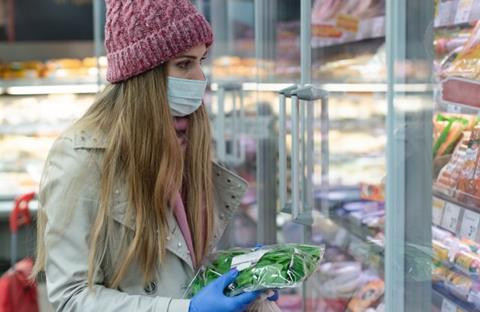 Retail staff, children under the age of 11 and those with certain disabilities will be exempt from wearing face coverings. Those who fail to wear a mask in a shop could receive a £100 (reduced to £50 if paid within 14 days).
It has been stressed that shop staff are not responsible to enforce this rule but rather encourage customers to comply. Enforcement is expected to lie with the police.
Scotland has had this measure in place since 10 July although shop staff in Scotland that aren't behind screens also have to wear face coverings. The Scottish Grocers Federation (SGF) reported strong compliance and no incidents over the first weekend of implementation.
The SGF expressed concern over how age-related sales would be properly conducted with face masks on, particularly as they are already a source of physical and verbal abuse to staff.
The journey to introduce mandatory face masks in England has been muddled.
Last week Prime Minister Boris Johnson suggested that it could happen but a few days later on the Andrew Marr show, Michael Gove said customer common sense should be trusted and making them mandatory wasn't necessary. The waters were further muddied when the next day Johnson (Monday 13 July) reiterated the need for masks to be worn in shops and hinted that an official announcement was on the way. Environment Secretary George Eustice then confirmed the measures when speaking on BBC Breakfast on Tuesday 14 July with formal guidance to follow.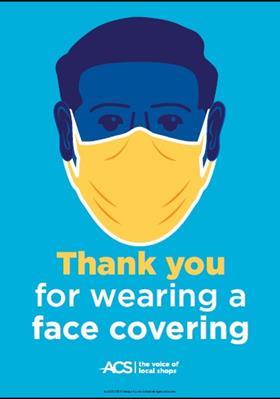 Association of Convenience Stores chief executive James Lowman criticised how this measure has been introduced.
"It's disappointing that this advice has been leaked and suggested over a few days, causing confusion among consumers and retailers, rather than through a clear briefing with formal guidance. We are pleased that the legal responsibility for enforcing this policy will rest with the police rather than shopworkers, but in reality it will be retailers and their colleagues trying to communicate and explain this to people with different views and approaches to complying with this policy.
"We have produced a poster for retailers and guidance for people working in shops, and we will work with the government, local enforcement and members to implement this successfully."
Usdaw general secretary Paddy Lillis called for more guidance on the matter. "It is right to make the wearing of face coverings mandatory in shops, but we must recognise that expert advice says it is an additional protection on top of existing safety measures. There now must be clear and detailed guidance from the Government and we urge them to work with Usdaw and retail employers to draw that up, as we successfully did on joint safety guidance for the reopening of high street retail with the British Retail Consortium."