The Co-operative Group has been ordered to introduce major changes to its governance, systems and processes following a formal investigation by the Groceries Code Adjudicator (GCA).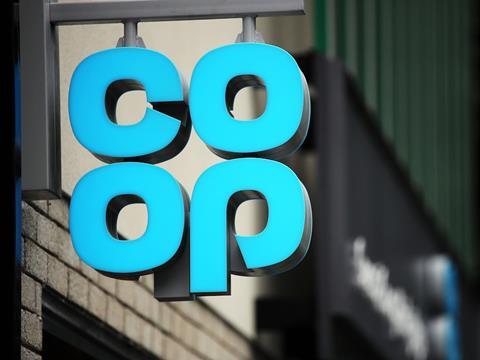 The GCA, who launched the investigation 18 months ago, found that the retailer had breached the Groceries Supply Code of Practice on two counts: failing to provide reasonable notice to suppliers of decisions to de-list products; and varying supply agreements unilaterally and without reasonable notice.
Tacon, who interviewed a cross-section of Co-op suppliers and employees of the retailer, set down five recommendations for the Co-op to follow, including adequate governance to oversee and manage its compliance with the Code, and adequate training on the Code for all employees who make decisions which affect a supplier's commercial arrangements.
Tacon said: "The practices and behaviours described in my report were widespread. Systems, processes, business practices and the ability of different parts of the retailer to affect suppliers' risks and costs of trading with the company all contributed to Co-op breaking the Code. At the core there was inadequate governance to oversee and manage Code compliance.
"The clear conclusion is that Co-op needs to take a very different approach to Code compliance. I have made robust recommendations for urgent action and I will be helping the retailer change its approach by monitoring closely how they implement those recommendations."
The Co-op Group Food chief executive, Jo Whitfield, apologised to all Co-op Group suppliers and said the group had refunded over £650,000 to suppliers.
"We are sorry. We've gone to great lengths to put these things right and have undertaken a root and branch review of all our supplier dealings. We were focused on rescuing the Co-op and doing right by consumers but we should have also given more thought to the potential impact those planned changes would have on our suppliers," she said.
"It is clear we tried to move more quickly than our systems, processes and people could handle. We co-operated fully with the GCA during the investigation and have worked hard to fix things as quickly as possible, including refunding over £650,000 to suppliers."