Central England Co-op has launched its new Carefully Crafted range of local products to a second store as part of a roll out to an initial 20 stores.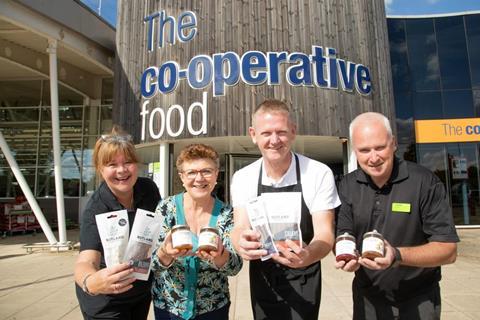 The society has introduced the new range in its store in Oakham, Rutland, following the launch of the concept at its Bakewell store in Derbyshire in July.
The new Carefully Crafted range in the Oakham store features "some of the best products Rutland has to offer", including enhanced ranges of local products already available in the store, as well as ranges from newly-sourced suppliers.
A Central England Co-op spokesman said the range – which will showcase a wide array of locally-produced products – would potentially be rolled out beyond the initial 20 stores.
Central England Co-op local buyer, Jennifer Hargrave, said: "We have been delighted with the success of our Carefully Crafted range in Bakewell, which received great feedback from customers and created a real buzz in store.
"We are really proud to introduce this range in to our Oakham supermarket and give shoppers a varied and distinctive range of quality locally-sourced products, as well as highlighting some of the amazing produce available right on their doorstep.
"From locally-produced ales and ciders, to delicious homemade cakes, pies and chutneys and so much more in between, the Carefully Crafted range makes a fantastic addition to our Oakham Supermarket and highlights Central England Co-op's point of difference as a community-focused retailer, supporting local manufacturing."
Among the products featured at the Oakham store are the award-winning Rutland Charcuterie Company, based in Braunston-in-Rutland, and Vivia Crumps chutneys, based just over a mile from the store.