The store will be run by Denovo Retail under the Co-operative Food banner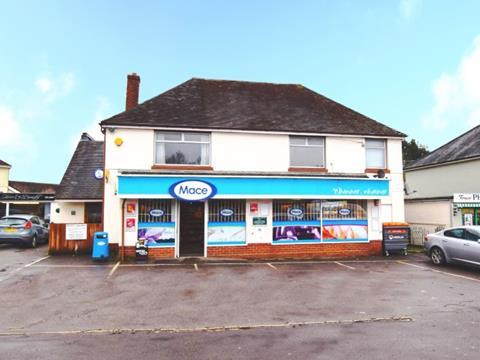 Convenience industry stalwarts Tony Start and Steve Wilkinson have launched a new store franchise programme for the Southern Co-op with the acquisition of a site in the New Forest.
The pair have been contracted, via their company Denovo Retail, to operate a pilot franchise scheme to sit alongside Southern's existing Welcome programme. As part of this, Denovo is working to identify sites in the South of England that it could bring into the new franchise, which will trade under the Co-operative Food fascia rather than Welcome.
The new site is the former Mace outlet Chalk's of Cadnam, located on the A336 between Southampton and the New Forest. It is expected to re-open in late September following a refurbishment under the Co-op brand.
The sale was handled by Christie & Co, and sold off a leasehold guide price of £80,000. Former owner Roger Chalk is now looking forward to his retirement.
He said: "I would like to wish Denovo Retail all the very best in their purchase of my store and for its transformation into a Southern Co-op. I have owned this store for 14 years now and wanted to leave the village with a true legacy and I feel they will do a superb job as I head off to a well-deserved retirement. I would also like to thank Tom Glanvill at Christie & Co for his admirable handling of every aspect of the sale from the very first day to completion – a thoroughly professional performance."
Tony Start, Director of Denovo Retail, added: "Roger has done a great job over the last decade in establishing a good business. We intend to significantly renovate the store and will be presenting a new offering, following a 10-day refit. The store will reopen under the Co-op brand, which we believe will improve the offer presented to the customers of Bartley and Cadnam."
Start and Wilkinson have been connected to several convenience store chains in the past, including Balfour and Central Convenience.