Independent retailer Sid Sidhu has opened an innovative, educationally-led, vape store within his St John's Budgens shop in Kenilworth, Warwickshire.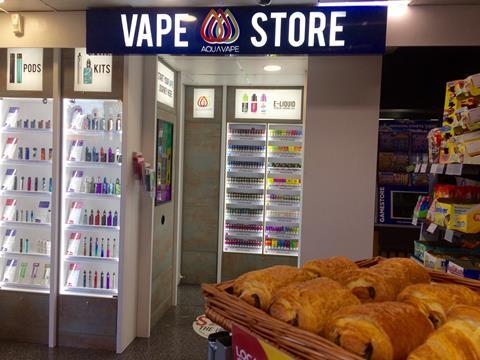 Launched in partnership with UK vape supplier Aquavape, the vape store is located at the front of the shop next to the main tills.
It features a wide range of Aquavape hardware from value-priced disposables to high-powered Modular devices, plus a large array of e-liquids and shortfills from Aquavape and other suppliers.
Uniquely, the store also boasts a large "silent salesman" media screen which allows prospective vapers to learn more about the vaping category and explore the large range on offer.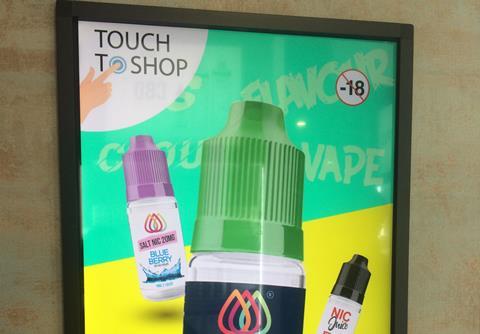 "The vaping category is still crying out for greater consumer education so the addition of the media screen was an absolute must and really sets us apart from other local vape shops and competition," Sid added.
"It allows vapers, both new and existing, to explore the category and the range on offer at their own pace and with no pressure, which is really important, especially in a store like ours which gets exceptionally busy at certain times of the day," he added.
The screen also asks existing adult smokers about their current smoking habits, such as how many cigarettes they typically consume in a day, to determine precisely which vape products might be best suited to their needs.
"Vaping is a very personal experience and getting the right product into the hands of the right consumer is crucial to the category's success," Sid said.
Product orders can also be placed via the screen and then collected from the main till where payment is taken.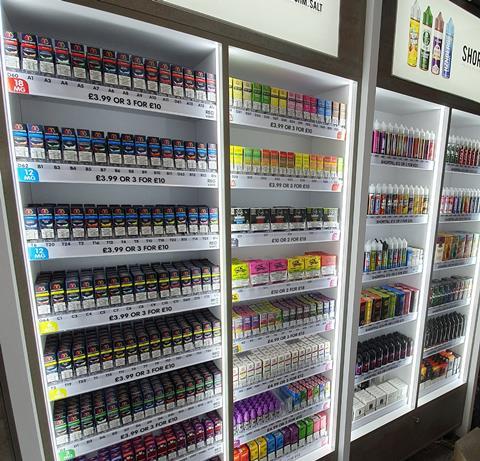 Colour-coded "Top Trumps" style point of sale cards also help shoppers to navigate the store's hardware range, by clearly highlighting the different battery life, power and type of e-liquid, while e-liquids are ranged according to nicotine content.
"The vaping category is growing and we wanted to ensure that we were in the best position to really make the most of the opportunity, especially with the ban on menthol cigarettes approaching in May.
"We now offer a solution for every type of vaper, from new starters to regulars," Sid added.
"I truly believe that concepts like this are the future. Shoppers don't want to be visiting lots of different stores to meet their needs, they want everything under one roof and we offer that now.
"A vaper can place an order at our media screen, pop round the aisles to collect some groceries and a coffee before paying for everything quickly and simply at the till. Plus, they can park easily and for free and we're open much longer than any vape shop in the high-street," he said.
Aquavape director Ebrahim Kathrada added: "We are delighted to have partnered with Sid with our Shop in a Shop concept. It looks fantastic and has really transformed the store."
The new vape store will officially launch next week with promotions on social media and three days of in-store offers including a free Aquavape disposable device for adult smokers purchasing cigarettes.
Staff from Aquavape will also be on hand to offer further category guidance and assistance.