Booker Group has achieved all four Carbon Trust standards for the second time for its reductions in carbon emissions, waste output and water use, and attaining zero waste to landfill status.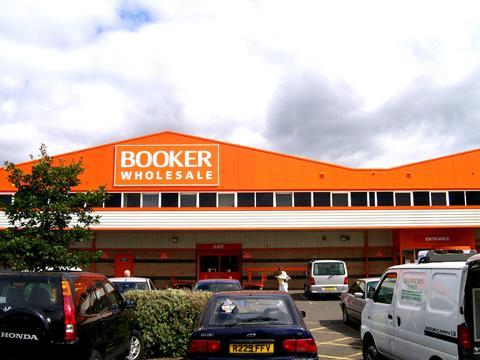 It is the only wholesaler to hold the four certifications, owing to its "sustained commitment to reducing its environmental impacts for over a decade", according to the Carbon Trust.
The latest round of audits confirmed that Booker Group has delivered 12 years of absolute carbon emission reductions despite sales growing from £3bn to £5.6bn.
During those 12 years Booker has saved almost 14,000 tonnes of carbon, equal to a family driving for 44 million miles.
Some of its initiatives include the continued rolling out of LED lighting, improved vehicle telematics and dealing with food waste through both local charity donations and the use of anaerobic digestion to create energy.
"We are delighted to again be the only wholesaler that holds these four Carbon Trust Standards," said Booker sustainability manager Catherine Marston.
"This is a reflection on how seriously we take our responsibility to reduce our impact on the environment. In the last five years we have seen an electricity saving of 42 gigawatts. Since starting our LED project has saved enough energy to power 42 average size Booker branches. During the past 12 months, branch delivery efficiencies mean we now deliver 13.5% more cases per litre of fuel.
"We have also donated over 1.3 million meals to local charities in the last year and now report our food waste volumes publicly. These are just some of the exciting initiatives we have been working on and I'm really looking forward to continuing to drive these benefits throughout our business."
Carbon Trust associate director John Newton commented: "Booker's sustained commitment to reducing its environmental impacts for over a decade has seen it become the first wholesaler, to achieve all four Carbon Trust Standards - certifying that the company has been making year on year reductions to its carbon emissions water use and waste emissions."