AF Blakemore & Son has confirmed that three of its cash and carry depots are expected to close in the next week, as the company looks to sell its cash & carry business.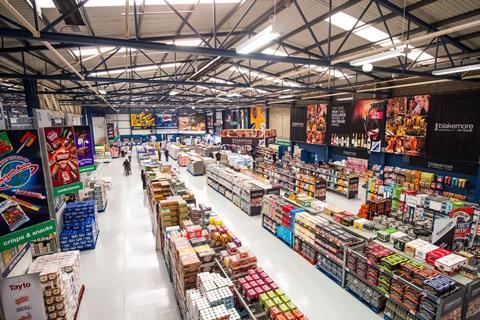 Blakemore has held a consultation with staff at its Killingworth depot with a view to cease trading at the site on June 8, whilst the company follows up interest from external parties seeking an alternative use for the property.
The company has also met with employees at its Barnsley and Newport cash & carry depots with a view to ceasing trading to customers on June 15, whilst the company explores sales options.
It follows the company's announcement in April that it intends to sell its wholesale division, consisting of 12 cash and carry depots, as a going concern.
Last month, it was announced that United Wholesale Grocers (UWG) would purchase Blakemore's Gateshead depot. A meeting has now taken place with Gateshead colleagues and UWG. It is hoped that all Blakemore Gateshead employees will be offered employment with UWG upon completion of the acquisition.
Blakemore staff working at the company's head office, based in Wolverhampton, have also been consulted about the closure of departments within its cash & carry division.
In a statement, the company said the decision had been reached following "careful consideration by the AF Blakemore Board and the company will provide all the necessary support for colleagues during this time".
In relation to the future of Blakemore's cash & carry estate, the company said in a statement that "whilst no further comment will be made at the current time, information will be provided as the situation progresses over the coming weeks".