AF Blakemore has announced plans to close more of its cash and carry depots having been unable to find suitable buyers for the sites.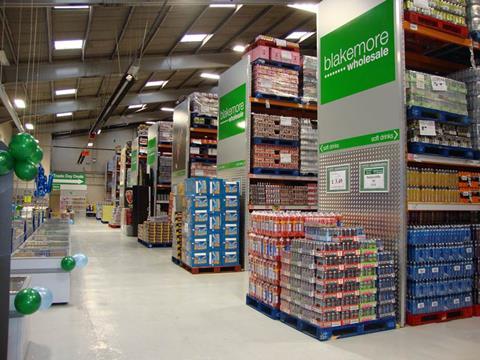 The group has since made steps to close its cash and carry depots in Bangor, Birmingham, Grimsby and Swansea. No announcement has been made about the depot at the company's Wolverhampton HQ.
A spokeswoman for Blakemore said: "The transfer of ownership has been completed at its cash & carry depots at Gateshead, to United Wholesale Grocers Ltd; Middlesbrough, to Parfetts Cash & Carry; and Cardiff, to Bestway (Wholesale) Ltd, with the Walsall depot also expected to change hands to Bestway in July.
"The company has also met with colleagues at its Bangor, Barnsley, Birmingham, Grimsby, Killingworth, Newport and Swansea depots in relation to ceasing trading at those sites whilst it follows up interest from external parties seeking an alternative use of the premises."
Blakemore confirmed in April that it planned to sell its cash & carry business, which includes 12 cash and carrys.
Landmark member United Wholesale Grocers purchased the A.F. Blakemore depot in Gateshead, Tyne and Wear, in May, while Parfetts Cash & Carry bought Blakemore's Middlesbrough depot in June.
A.F Blakemore's Killingworth depot ceased trading on June 8, while its Barnsley and Newport cash & carry depots were shut down on June 15.
Bestway Wholesale also exchanged contracts with Blakemore in June with a view to purchasing two of the company's cash and carry depots in Cardiff and Walsall.