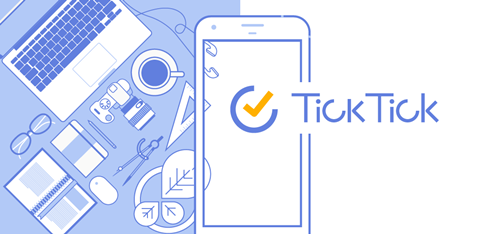 So, I know the first thing that most people will say is that they have a paper system in place. Maybe it's just a simple diary or a note book. If it works, why would you change it?
We use an app in our stores called Ticktick which works on PCs, tablets and phones. So, what makes it worth using in your business and why is it better than a paper system? The way I look at it is, it's all about sharing information quickly and efficiently.
Crime – We log all shoplifting in store, attempted and successful. These are then reviewed in store and still face shots added. We started doing this about 2 years ago now and it has been very successful. It means that every one of my team know who is active and we can see patterns of crime. Since this is online, all our stores can view / share this information. Additionally, each event has notes, times, dates, what was taken, crime reference number etc… Our local police officers come in and ask to see who our current trouble makers are. This creates a more professional feel in store and creates a greater feeling of security.
General – This can cover anything from a broken door to needing more floor cleaner. The team create a note which then can be scheduled. Since this is on line I can then re-order stock from home or log a maintenance call. I add to the job and explain the action taken in the notes. Before I would walk in the store only to be given a seemingly endless to-do list.
Dates checks – a simple system, we list products which may be getting close to their expiry end date. This way we can make sure that we either reduce in good time or waste at the right time. All scheduled to show on the relevant days!
Suppliers – Again simple stuff, just a list of our current suppliers. This includes account numbers, phone numbers, email addresses, names of reps, payment terms. Also we include things like claims processes and returns systems. Due the way Ticktick works we can also add PDFs, word docs, images etc.
Events – We list everything, such as a repair visits, temporary works, rep visits, product collections, etc. These can be scheduled to show on different days and at different times. So my team knows who to expect each day and why. This is then a record with notes which can be looked back on if needed.
This is all about making sure that everyone knows what to do and were to find key information. This saves time and stress in the team. New starters are shown how to access all the information and how to log data. The point is, it is really very simple to use. Each team member checks TickTick at the start of their shift. Due to the way the system works they can access this from the iPad or PC. Since it is a cloud based system so can I, in all the same ways including my phone. Now my team don't have to wait for my "State" visit to let me know the toilet is blocked! Do you still think your store diary is the best solution in 2021?

Richard is director at Parkview Retail which is based in the south of England.