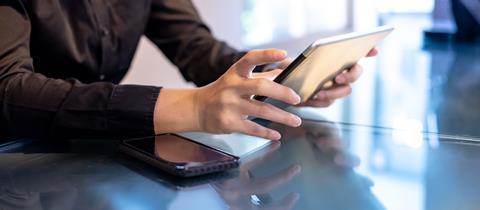 So, most of us have an iPad or will have used one at some point. Let's be honest, your children use them every day to play games and watch YouTube. However, they can do much more!
When we first got our iPads they did have limited use. Today though, it is a very different story and it is a key part of how we operate each day. So how do we use our iPad in store and is it worth having?
Each store has its own Gmail address, linked to the store PC and the iPad. So for example, a product recall email arrives, off goes the iPad with all the key information – one quick email reply later, done. The sent email is our legal record of us checking the recall, plus no paper is wasted or created!
A delivery arrives at store damaged, a photo gets taken for our records. It's then added to our online notice board (we use an app called Ticktick) so we have a record for a claim. The photo is then automatically backed-up to Google Photos (unlimited free photo back-ups & cheaper than iCloud!) The team can then send this image to the warehouse as part of our claim via email.
A possible shoplifter has just been in-store. The iPad is the quickest way to check the CCTV (via an app called CortexGo) they can then take a photo and add it to our crime notice board. Details such as the time and date of the event, plus what was taken can be added. This can then be viewed in any of our three stores right way. This way our team know who to watch out for and I can then report the crime online from my iPad at home.
We operate SCOs in all our stores, so we installed the VNC app on the "Rap Station" (this is the PC screen that shows what is been purchased and allows us to approve age restricted products, etc.) which can then be viewed on the iPad from the shop floor. This allows greater social distancing and also lets us catch people who "forget" to scan a few products. This means the Team can do refill near the tills without been tied to a fixed workstation.
Delivery's arrival times can be tracked; our supplier has built a delivery portal which means via a simple link the team can see when the next delivery is due to arrive.
It does not need to be an iPad though, an Android based tablet will do just as good a job. The reason I use the iPad is simple, I have found their hardware more reliable. Additionally, most of my staff have an iPhone so they are happier using familiar tech. The happier our team is using a bit of tech, the more use it will get and the less problems occur.
The point is that for us, an iPad is a really useful tool which more than pays for itself many times over. These are only some of the many different uses an iPad now has in our stores. Gimmick? Certainly not anymore!


Richard is director at Parkview Retail which is based in the south of England.