The last two years have brought unprecedented challenges to the convenience sector, including supply chain disruption, energy crises, inflation and – of course – a global pandemic. Data from the UK Office for National Statistics released in early 2022 found that 36% of us are still working from home, at least some of the time. This has prompted a real change in how customers shop, with more consumers now turning to their local convenience stores. In 2020 convenience store sales grew by 6.3% based on data intelligence from Lumina, this was 2% ahead of general food stores based on analysts at IBIS world.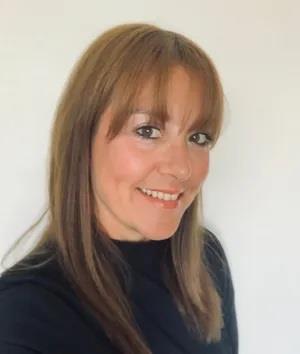 Convenience stores have been a crucial source of support to customers, offering a friendly face in a local store, open late and stocking all the essentials they needed to get through the challenges of the past two years and in some cases being perceived as a safer environment compared to larger supermarket formats. There were many examples of convenience retailers going the extra mile to serve their customers; in our own stores we had examples of employees doing the weekly shop for vulnerable customers who were nervous about entering stores, food being delivered by team members to vulnerable customers who were sheltering. This is enabled through the close relationships customers develop with a local store team and was one of the many factors that contributed to an increase in our customers' basket size, which increased significantly, up 20% in 2021 compared to 2019.
Euromonitor analysis suggests that the convenience sector will nearly double in size by 2030, in 45 of the world's leading economies, growing at more than 5% per year. So, the question for convenience retailers is how to do they capture their share of a growing market, and hold on to the customers and sales that they attracted during the pandemic?
As convenience retailers, we need to give customers what they want, before they even know they want it. Increasingly this means providing more fresh produce, and a greater selection of higher quality products in both food-to-go and food-for-later categories at any time. For our own UK business, to enable this we have renewed our relationship with M&S to provide our customers a bigger and better choice of high-quality food options – alongside developing our own Wild Bean Café offers, enhancing our BPme loyalty programme, and continuing to offer speed and ease of purchase to fit in with customers' time pressed schedules.
The emergence of services in cities around the UK offering delivery of groceries and other basics in under 20 minutes has brought a new level of convenience to consumers. The convenience retail sector needs to join this race – delivery in under an hour is now essential and as a sector we should be targeting delivery in under 20 minutes. We have joined forces with Uber Eats and renewed our relationship with Deliveroo to ensure we meet this demand.
But we won't retain customers by just the quality of our products and offering a great selection. We achieved record sales in the Christmas week of 2021 through a combination of improving our offers and introducing more compelling promotions, as well as ensuring better stock availability. Personalised loyalty is also important to customers, being rewarded for their ongoing custom and being able to spend points or receive discounts in the way that they want to. Loyalty programs also help better identify customer needs and therefore tailor innovative offers that keep shoppers coming back for more.
The pandemic blew in some of the strongest headwinds that any of us in the convenience industry have ever faced. And the immediate future will continue to be challenging with the cost of living crisis. Retailers face balancing the challenge of cost increases, supply chain and food produce, whilst ensuring they maintain doing the right thing for their customers in pricing and promotions. But these challenges also give us opportunities for growth and value generation that we must hold onto if we're to realise the potential growth in this sector in the coming years.