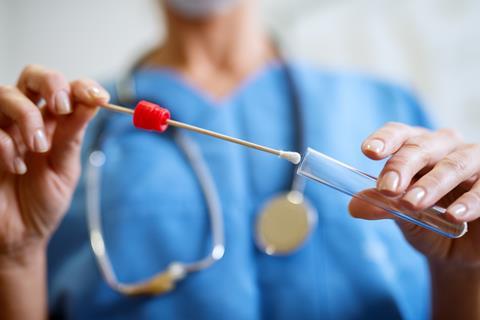 The many-times mentioned Subhash Varambhia, who trades as Snutch News in Leicester, has sent me a whole raft of correspondence by post including copies of letters, cuttings and photos. First up was a copy of a letter from Pradip Dhamecha thanking Subhash for praising the Leicester branch of Dhamecha's cash and carry and thereby boosting morale in these stressed times.
But Subhash also copied me in on a letter he has written to the director of public health at Leicester County Council over his concern for retailers, staff and the cash and carry as a whole. He says he had already alerted the council that one member of staff (BAME) at the c&c had contracted Covid-19.
He says: "The staff (BAME) are on zero-hours contracts and therefore afraid to speak out to the management."
When he went back to the c&c he could see that nothing had changed. "This time concerned members of the staff informed me that five further members of the staff have 'gone off' sick."
He ends by asking the council for a thorough appraisal, saying: "We could do with a public reporting point."
I asked Dhamecha if they would care to comment but no answer was forthcoming.
Then at the beginning of the second lockdown Subhash emailed me: "Just back from cash and carry. Re-run of panic buying. We are experiencing a touch of racism – inadvertently of course. Cause of 2nd lockdown in Leicester is because of bloody Asians. There we have it – send the buggers back!"
Got a pressing issue that's hurting your business, call Jac on 020 8502 9775 or email: jac@roper-biz.co.uk.