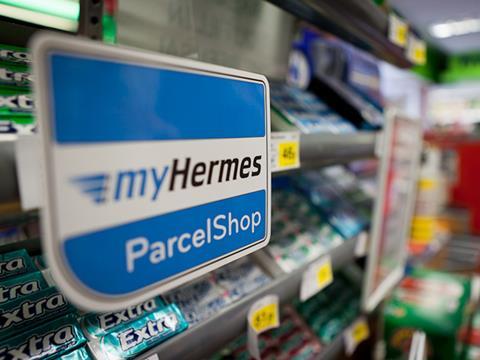 Andrew Shepherd, who runs Lansdown Dairy at Bude wondered whether other retailers were having the same problems as them with My Hermes drivers. He writes: "We have been with My Hermes since April 2013 but recently have had no end of problems with the drivers.
"We are still asking for customers and delivery drivers to wear masks. It is so busy here in Cornwall that we feel it is best for our regular customers and counter assistants. We can have up to 24 deliveries a day and every delivery driver wears a mask, except Hermes. They flatly refuse to do so.
"We have had many occasions where we have refused the driver's entry, therefore leaving parcels for collection up to three days after drop-off by customers. Bearing in mind we have between 90 and 100 packages for collection every day."
Andrew says he has often spoken to the area rep who has passed on his concerns but still nothing happens.
"We are served by Bridgwater depot and no-one seems to take my concerns seriously.
We have threatened to remove the service from the shop but we need to give 90 days' notice, in which time these drivers will arrive on a daily basis with no masks and a very argumentative attitude towards myself and my staff. They seem to have a different driver for every day of the month and there does not seem to be a 'regular' driver at all any more.
"Today for instance, the driver took the majority of the parcels but left eight behind. This is a regular occurrence and has happened three times in the past ten days."
A manager at the Bridgwater depot told Andrew that the drivers only had nine minutes in each store so when he has a lot of parcels, which is most days, they won't all be collected as the driver hasn't enough time to scan in all the parcels.
He adds: "This is after all the commission cuts we have had to endure and all the problems with the 'print in store' device. At this time I feel like just turning off the machine and stop taking Hermes parcels but would value other retailers' view on the subject."
I did what I do with all retailers' complaints about Hermes. I go straight to the top, the CEO. And although he doesn't reply there is always some subsequent action at the retailer end.
This time I got an out-of-office notification which is one step up. Then I got an actual reply from someone who said he was responding to "complaints on behalf of the Executive Office". He offered apologies and said the team would look into it and report back within 48 hours.
I checked back with Andrew and he said he had now been put in touch with a regional manager and for the past two days the drivers had been wearing masks.

Jac Roper is editor for Convenience Store's Dear Jac column. If you've got a retail problem, call Jac on 020 8502 9775 or email: jac@roper-biz.co.uk.