For the third time, the new Making Tax Digital rule has featured as my lead story for the fortnight.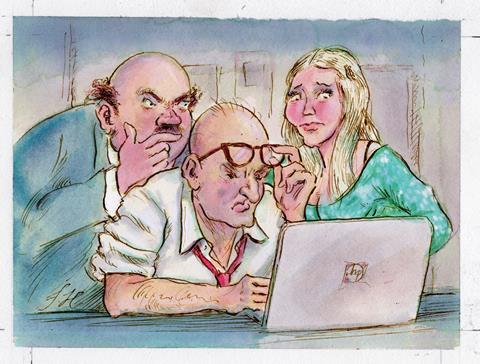 For the third time, the new Making Tax Digital rule has featured in this slot. Ashwin Patel caught my ear when he left the message on my answerphone: "Is there any help for someone like me who has never opened a laptop in his life?"
When I rang him back he said that he has done VAT pen and paperwork for his business, RJ News, Conisbrough, South Yorkshire, for 31 years. It is checked by his accountant. Can't accountant do it, then? I asked. Ashwin said his accountant was nearly as old as him and when they tried Quickbooks between them, and with the daughter helping, they all got in a muddle.
He adds that, when you do PayPoint and the National Lottery too, the takings don't belong to the retailer and it further complicates the situation. We then got onto the subject of the bookkeeper. Ashwin has been looking for someone to handle the books, but says he hasn't had much luck yet.
Looking on the bright side, he suggests that the government has actually created a market for people (ie bookkeepers) to step in and help. Other people might look at that differently.
When I last checked (mid August) Google told me that it is believed that a quarter of all businesses still use a paper-based accounting system.
Meanwhile, HMRC has told Ashwin that they are not heartless and said he can submit his returns in the usual way through his accountant for now and they will take the money. Nice of them.And if anyone knows a decent bookkeeper in the Doncaster area, I'd be happy to pass on the contact.