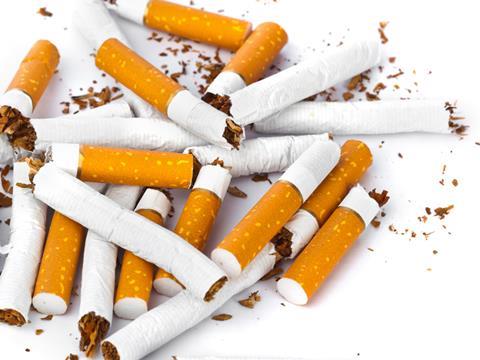 Baldev Maan and his wife Amrit Kaur wrote from their store, Maan Newsagents in Halesowen in the West Midlands, to complain about BAT. They said: "Over the last 10 years we have had different representatives; no one permanent. Every time they said that there is a deal that will enable us to have a free stock and or money. We always had to go to the head office in order to 'fight' to get the money."
This year was no exception. At the end of 2019 the rep told them that if they bought vapes the vape gantry would be free. "She said that over five years we would have £1,500 worth of free stock and if we pay £290 for the vape stock we would have £350 worth of vape stock."
They made numerous phone calls to her but the line, as it were, went dead. She showed up in February 2020 to take the order for the vape stock, money in advance.
"She completed the order on the computer. We paid £385 for the vapes. She promised £150 worth of vape stock that we have never received. It has been a second year and we have not received a card with the money (£600) on it. The card could have been sent with the free stock via post. We are still awaiting the free stock."
They haven't sold much of the vape stock and there was also a faulty batch worth nearly £100.
In July they sent an email and photo to claim BAT's Gold Reward for £110. "We bought over a thousand pounds worth of stock." They were still waiting for that too.
"We are out of pocket by a significant amount of money."
In all they sent me well over a dozen emails of exchanges with the rep who said she would personally bring the card to them to record what they were owed on it. Then she vanished – left the company.
I contacted BAT's press office and they said they would forward the complaint to the appropriate department and would ask them to contact us. They didn't offer a formal response. And no one got back to me but after I chased the press office again, Baldev got a call from the company promising a rep's visit and assuring him they would get their money back.
Didn't happen quite like that. The new rep showed up but it was a fractious meeting. Even though they showed him all the email exchanges with his predecessor he still argued the toss saying they were no longer giving money from 2019. He maintained that BAT only owed £300 from the year 2020 and that in 2021 he would provide a quarterly amount of £75. He also said he would refund £160 for menthol cigarettes and promised to replace the bad batch.
Not only does it fall far short of what is owed but the couple haven't actually received any of it yet nor was there a timescale given.
If you've got a retail problem, call Jac on 020 8502 9775 or email: jac@roper-biz.co.uk.