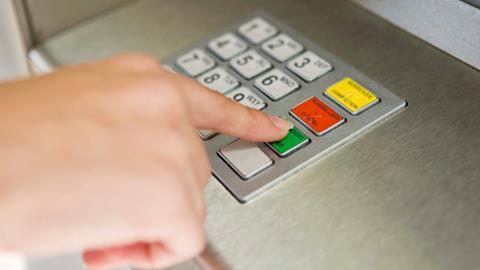 ATMs are frequently controversial and this case was no exception. I got an email from Rishi Patel, who runs a Londis in Hampshire which said: "I had a NoteMachine ATM through the wall in my Bishops Waltham store installed two years ago. I've not made any money/received any commission as the rep who signed me up set such a high target of 5,000 transactions. I don't even do half of that. Funny how the rep soon retired after signing my store up.
"I rang NoteMachine and explained that I'm not making any money, it's costing me more in insurances, electricity etc and that I wish to remove it.
"Apparently there is a 'no exit' clause in their contract which I was unaware of. Is this something you have come across before? Or can advise on?"
I contacted NoteMachine to ask if there could possibly be a 'no termination' clause in its contract and a spokesperson replied: "All our contracts are five years with standard contract terms, this is due to the level of investment in hardware and tech deployed. All contracts signed by customers display our terms. We are more than happy to discuss this directly with Mr Patel. I have passed this onto our customer relations managers and they will contact him."
Rishi then updated me saying their legal team had rung and, although they won't let him out of the contract, they have offered to reduce the minimum monthly transactions to 2,000 so that he will now earn a small commission on 200-400 transaction as his monthly transactions average around 2,400.
He added: "They have sent me a revised contract with the reduced monthly transaction, is this offer the best I will get or is there a way of getting rid of the machine? The sales rep who sold me the contract has retired since but I still strongly feel he missold the contract. They provided a projection based on footfall etc before they set a monthly transaction limit and I have had the machine for two years and have not even reached 50% of the transactions I was told."
I do understand the level of investment involved in installing a through the wall ATM but on the misselling front I'm not qualified to judge. So I sent him to Lawyers for your Business who will give him a free half hour on the phone. I shouldn't be surprised if they advised him to try the Financial Ombudsman (as it really sounds like the rep 'did a number' on him with those numbers).


Jac Roper is editor for Convenience Store's Dear Jac column. If you've got a retail problem, call Jac on 020 8502 9775 or email: jac@roper-biz.co.uk.