Halewood has unveiled a new bottle design for Vestal Vodka, to mark the launch of the 2015 vintage into the market.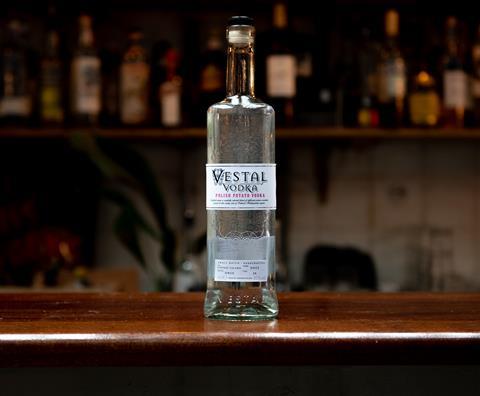 Made from recycled glass, the bottle has a distinctive triangular shape, with the design celebrating the brand's Polish heritage.
The company has taken a 48% share in the Vestal business, which was set up in 2011 by William Borrell, and has a family farm in the Kaszubia region of Poland. The brand is available in 10 countries around the world.
Halewood's latest results reported strong growth in underlying profits driven by its core artisanal brands Whitley Neill Gin, JJ Whitley Gin, Liverpool Organic Gin, City of London Gin, Marylebone Gin, Aber Falls Welsh Gin, Peaky Blinder Gin, Dead Man's Fingers Rum, Pogues Irish Whiskey, Hawkshead Brewery and Sadlers Ales.
Vestal Vodka 2015 vintage has an rrp of £22 per 70cl bottle.