Captain Morgan's latest "tropical" rum-based variant, Captain Morgan Tiki, is available now across the off trade.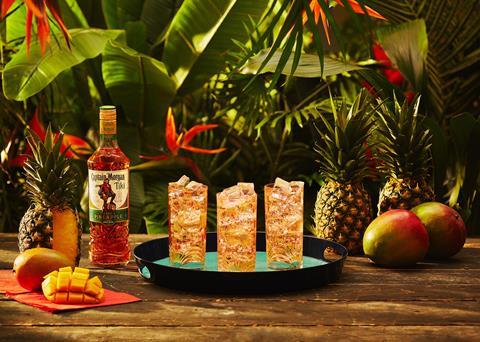 Captain Morgan Tiki is "packed with pineapple and mango flavours" and was inspired by the adventures of the Captain through the South Pacific Islands, according to the brand.
Developed in line with consumer testing, the launch will be supported by a £1.5m marketing investment.
The launch of Captain Morgan Tiki is also aimed at capitalising on the growing trend for lighter-coloured mixers, such as lemonade.
Nick Payman, head of Captain Morgan Europe, said: "We know our customers are looking to experiment and try different spirit taste combinations. Captain Morgan Tiki offers something completely new to consumers."
The new variant (25% ABV) is available now in a 70cl format.